3 dive sites
Transfers Available
All Dive equipment
Lunch

Air-Conditioned Cabin

Hot Shower
Day Trip
Silverswift Dive and snorkel from Cairns
Departing daily from Cairns, Silverswift is a luxury 29-metre catamaran designed with everything you need to experience an underwater world of colourful marine life in safety and comfort. This trip visits three different sites on The Outer Barrier Reef, allowing certified divers to experience up to 3 dives in a day. Introductory diving is also available onboard for those interested in trying a dive for the very first time.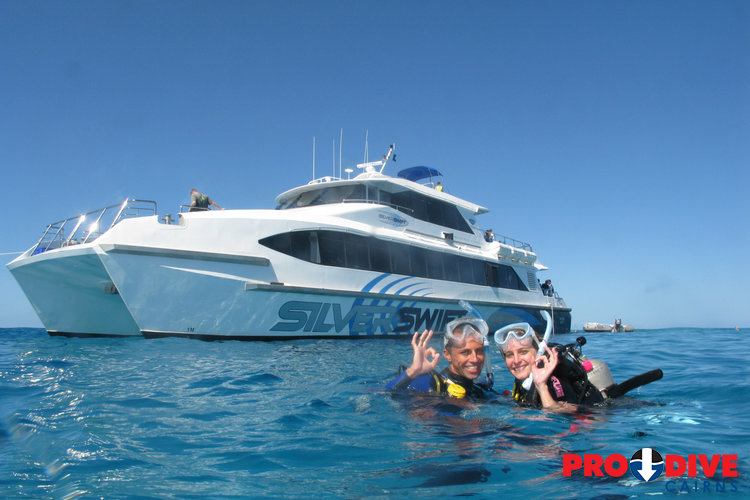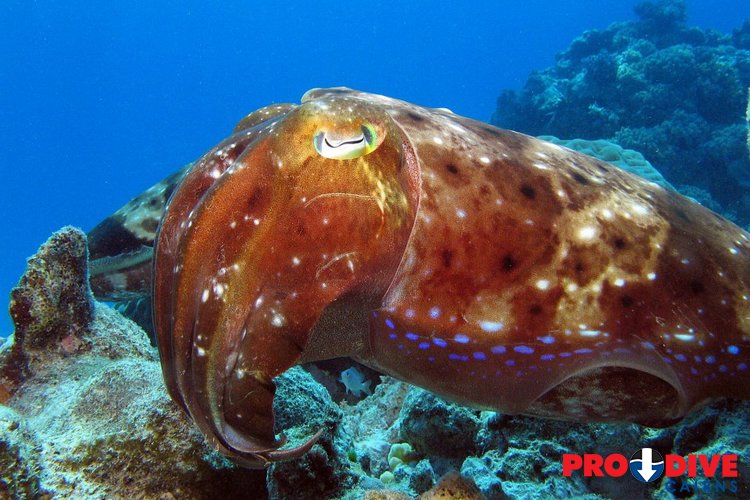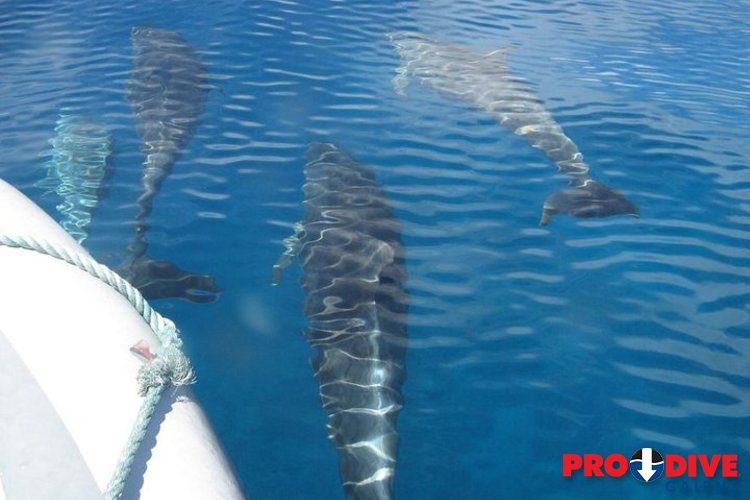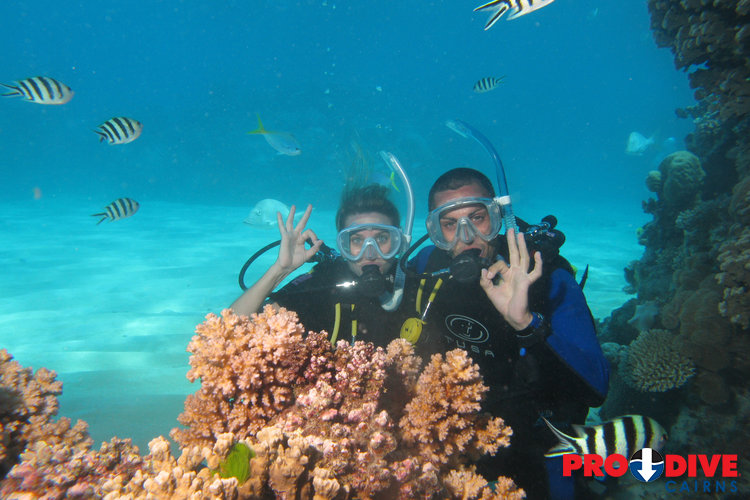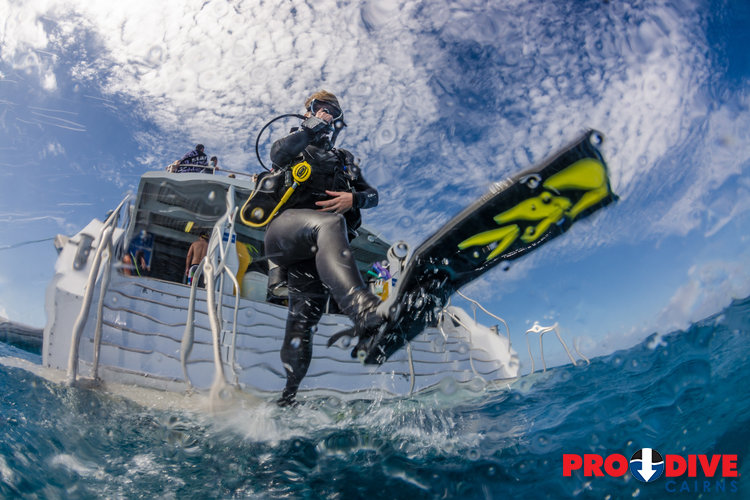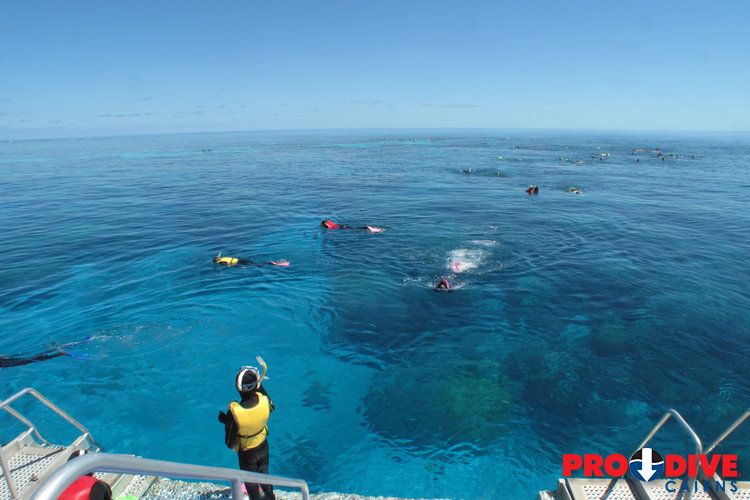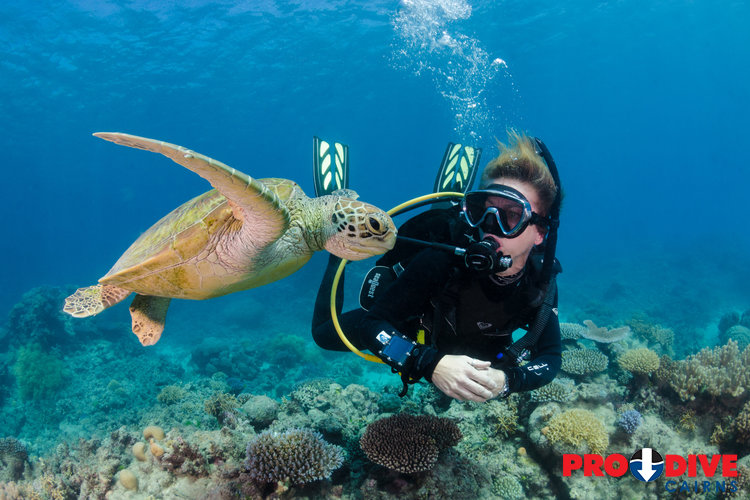 Adventurous snorkellers can explore spectacular coral formations and underwater gardens awash with vibrantly coloured marine creatures.

Locations vary with the conditions, however, each site is chosen for visual impact, ecological diversity, and the challenge of discovery. Onboard, your crew will encourage you to relax and enjoy the comfort of Silverswift with its bar facilities, fresh water showers, air conditioning and a delicious lunch for hungry adventurers.

Morning and afternoon tea is provided and the spacious deck areas are ideal for sharing a cold drink and tales of your adventure.
---
Please Note: some medical conditions may prevent you diving and you will be required to complete a waiver and medical statement prior to the trip. If you have recently/continue to suffer from an illness or condition that may affect your dive fitness, or are currently taking any prescription medication, you will need to consult a doctor for a 'fit to dive' medical certificate.
---
Tour
Itinerary
(Subject to variations according to conditions and reef sites visited)

08:00 Check-in
Check-in at Great Adventures reservations counter located inside the Reef Fleet Terminal for your boarding passes. Morning tea served on board.
08:30 Depart
Depart Cairns marina for the Outer Barrier Reef
10:20 Arrive at first dive/snorkel site
11:30 Second dive/snorkel site
12:00 Buffet lunch served
13:30 Third dive/snorkel site
14:30 Afternoon tea is served
14:40 Departure back to Cairns
16:15 Arrive back in Cairns
---
Tripadvisor
Reviews
4.5
Excellent! (Based on 1,090+ Reviews)
---
- Reviewed 28 June 2022 -
roamas
Sydney, Australia
A tick ✅ off the bucket list !
Our family of 6 (all recently certified divers, with me having 24 years between dives 😳!) + 78yo grandmother just completed the 3 day/2 night Liveaboard. Though a rough ride (extremely choppy seas and huge swells), the staff were amazing and so compassionate and caring of all our needs. From the shop front - Isobel, who was super friendly and patient eventually finding us on the ISC site, to the cool Rafa - our skipper, Kevin - super knowledgeable (and funny) in his capacity as the dive coordinator, and caring of my 78yo mother who attempted to snorkel, but didn't due to the huge swells. The crew were a well oiled machine, all knew what they had to do and executed each task with impressive efficiency. The facilities were excellent and the food was great (thanks Davida). Safety was always the #1 priority and I felt extremely confident letting my 15yo son buddy dive with one of his siblings. We saw reef sharks, turtles, nudibranchs, flute fish, giant clams, amongst schools of fish and beautiful coral. Ticking this experience off our bucket list, we feel blessed that we were able to see the GBR whilst we still could. Thank you ProDive Cairns 👍🏼😊!
Read full review
- Reviewed 8 August 2022 -
Miklos H
Sydney, Australia
Great crew, awesome dives!
Great dives on Flynn reef with skipper Latham and his team, Pia, Christine, Kevin, Magnus and Caleb on board of Scubapro 2!
Read full review
- Reviewed 1 November 2022 -
Nizam S
Sydney, Australia
3 days at the GBR - amazing
Was great fun getting out to the reef. Good beds to sleep, and food is all cooked for you. All you need to do is gear up and dive dive dive !
Read full review