Dive Insurance
Transfers
All Dive equipment
Free Wifi

PADI
2 Day POOL & Theory Referral Program
The PADI referral system gives you a variety of options to commence and complete your diving education. It is possible to start your PADI Open Water (Learn to Dive) certification with the two-day Pool and Theory Referral Program at the Pro Dive Cairns training centre or finish your Open Water certification with our PADI Three Day Ocean Referral Course.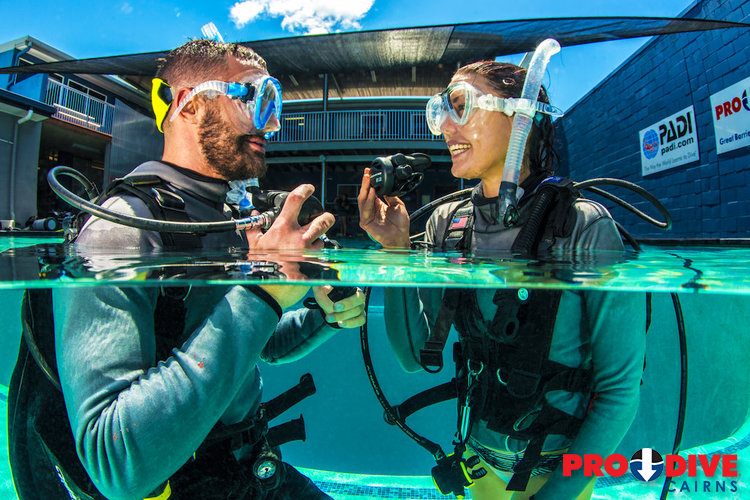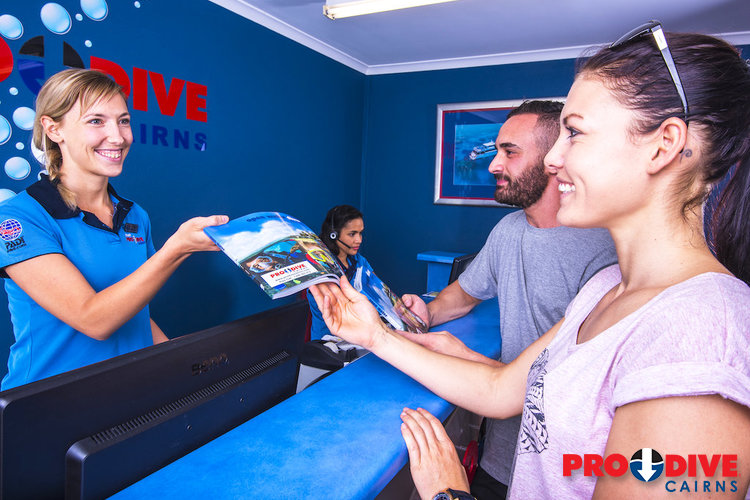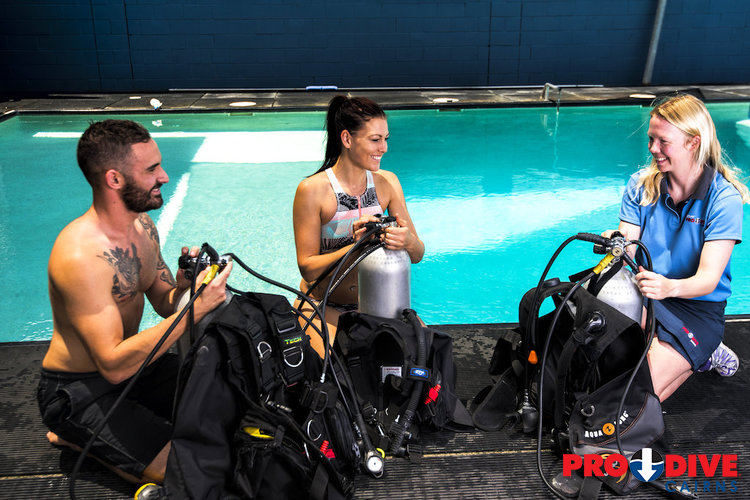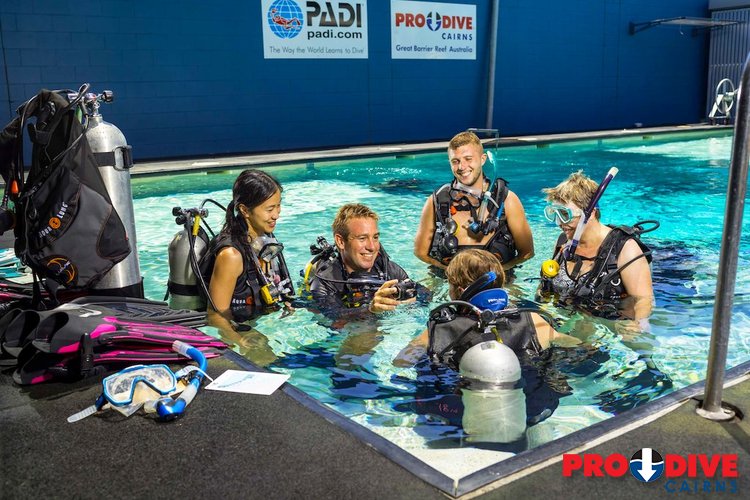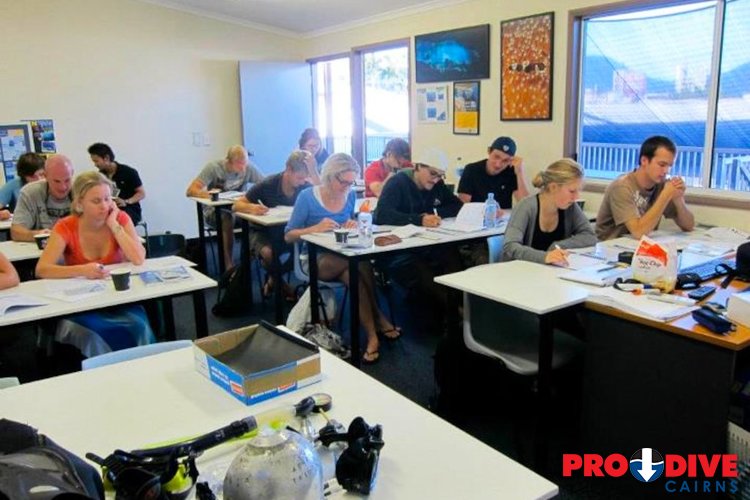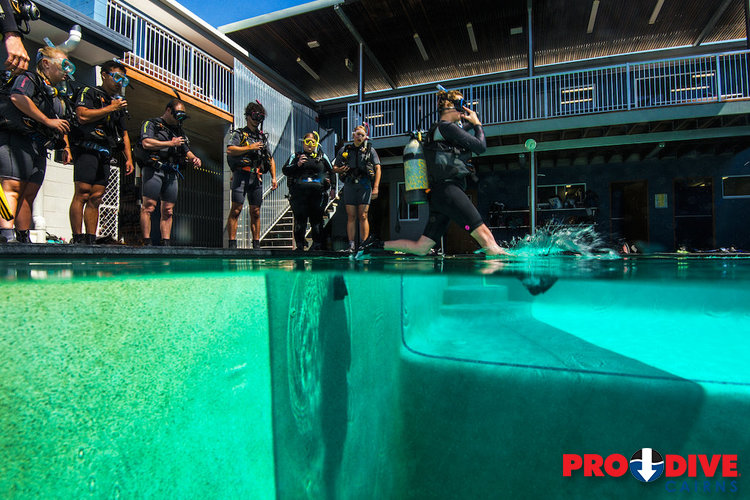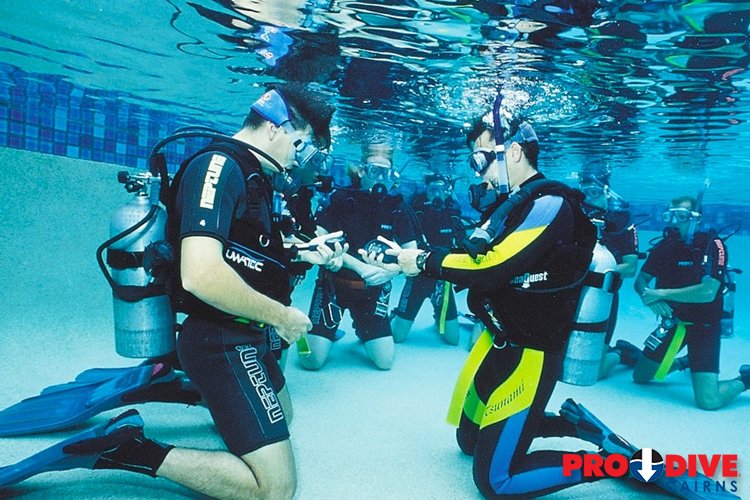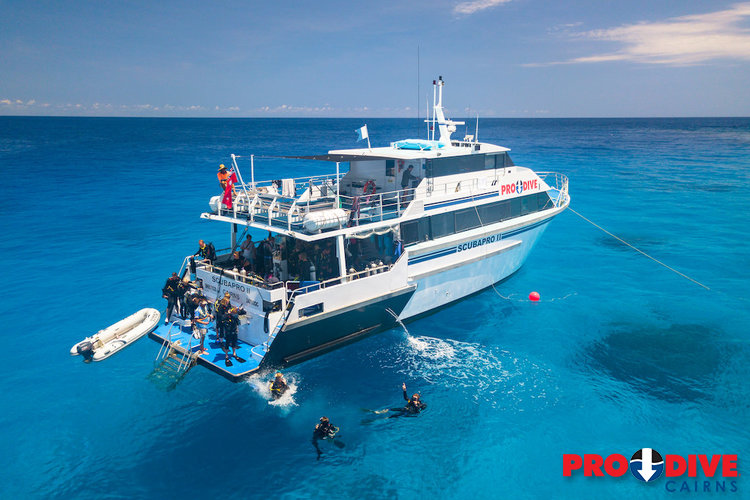 You will spend two-days at our modern, purpose-built diver training centre learning the theory and underwater skills of diving. PADI referral paperwork will be issued at the end of day two, confirming the completion of your pool and theory training. The instructor who completes the remainder of the PADI Open Water training will require this referral paperwork.
You are strongly advised to pre-book your course as availability may be limited. You can pre-book and confirm your place on a course by booking online, emailing or calling us.
Daily accommodation transfers are included and can be booked in advance. However, if you are unsure of your accommodation details, you can contact us on arrival in Cairns.
---
Your safety and comfort is our number one priority. Please let our experienced instructors know if you are worried, stressed or not feeling well at any point.

Before commencing your dive course, you are required to complete the self-assessment Entry Level Student Diver Medical Declaration. A positive response to any question indicates there is a pre-existing condition which may affect your safety while diving and you must consult a medical practitioner, preferably with experience in diving medicine, to obtain a dive medical certificate that states you are medically fit to dive.

To obtain a copy of the Entry Level Student Diver Medical Declaration, please click here. The medical must be completed within 90 days of starting your dive course.

The minimum age to learn to dive in Queensland is 10. There is no maximum age.

It is a dive course requirement that you be able to swim 200 metres or snorkel 300 metres and tread water/float for 10 minutes.
You can cancel your program for any reason at any time up to 48 hours before commencement and receive a full refund of all money paid to Pro Dive Cairns. There is no refund for any reason after this time. If you plan to book through a travel agent, please ask if they have any cancellation fees. We recommend that all customers have travel insurance.
---
Tripadvisor
Reviews
4.5
Excellent! (Based on 850+ Reviews)
---
- Reviewed 18 June 2018 -
HaD_13
Sydney, Australia
3d2n trip
We had a great time even though i was worried before the trip that 11 dives in 3 days are too much for. It was surprisingly relaxing thanks to the well organisation of the team: Rafa, Guliemo, Rafa- the skipper, Kazu and Taka. The operation...
Read full review
- Reviewed 4 December 2018 -
JAG-Boulder
Boulder, Colorado
Diving Family - very happy!
We just returned from a 3-day liveaboard with Brad, Josh, Lenna, and the rest of an amazing crew. We all did 10-11 dives, which was a lot of dives for these 50-somethings, but the coral and sea-life were worth it. My two teenage sons had...
Read full review
- Reviewed 7 August 2018 -
CatherineQ1390

Great experience!
We did the liveaboard for 3 days and 2 nights and it was brilliant. It was absolutely exhausting but so worth it! The staff were great with any problems or questions you had. This was our first time diving without a guide so we were...
Read full review