Dive Insurance
Transfers
All Dive equipment
Free Wifi

PADI
2 Day POOL & Theory Referral Program
The PADI referral system gives you a variety of options to commence and complete your diving education. It is possible to start your PADI Open Water (Learn to Dive) certification with the two-day Pool and Theory Referral Program at the Pro Dive Cairns training centre or finish your Open Water certification with our PADI Three Day Ocean Referral Course.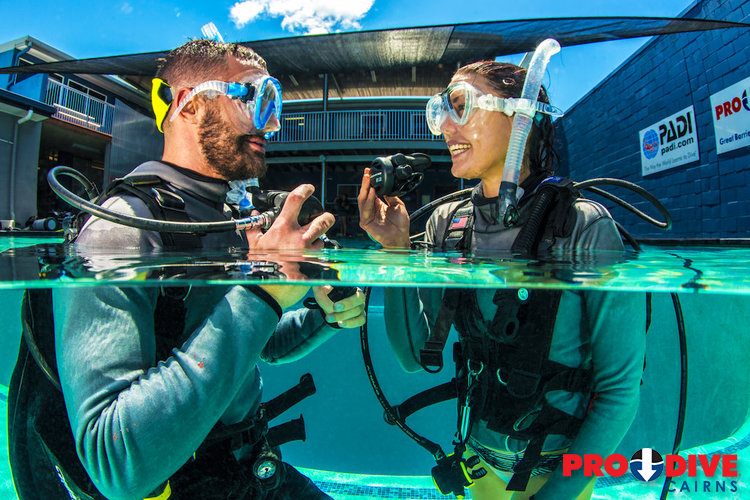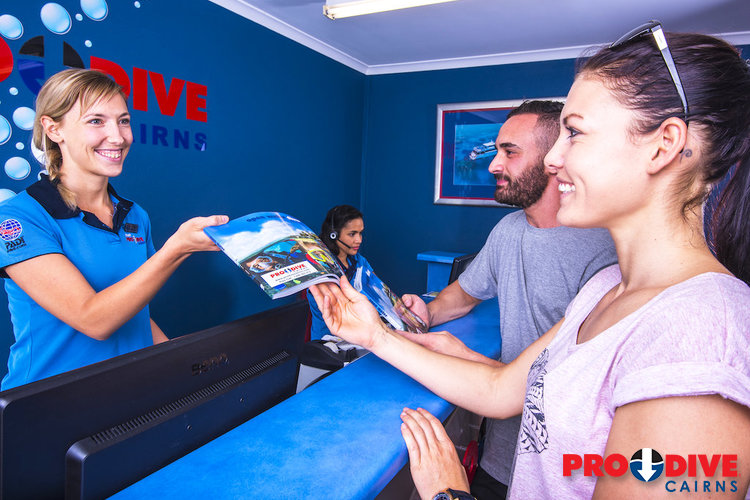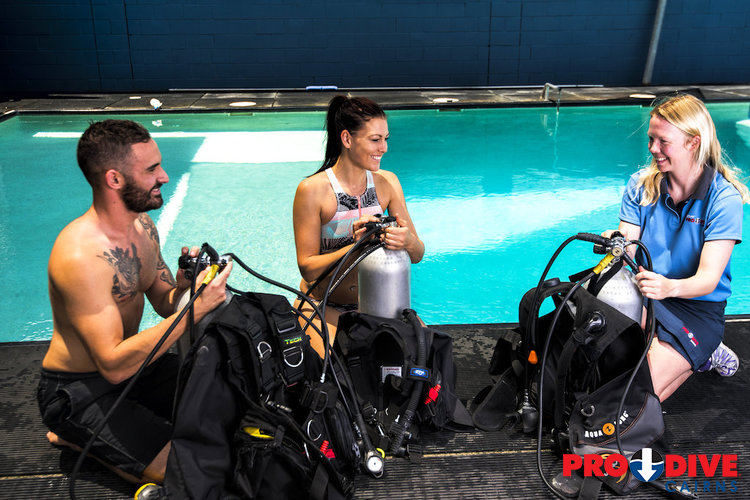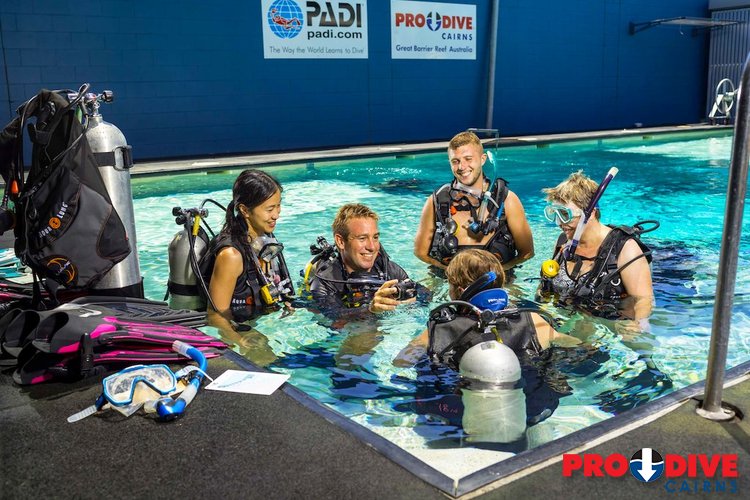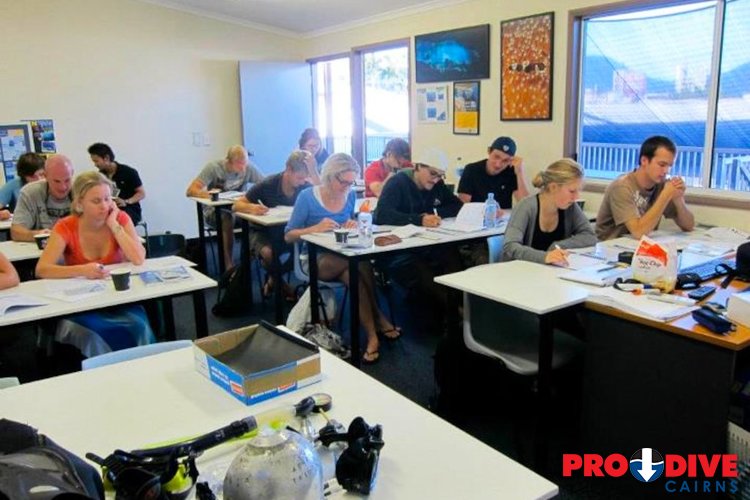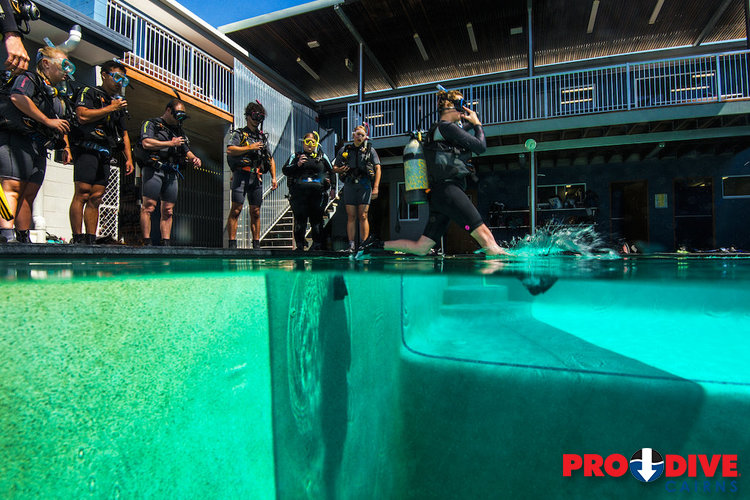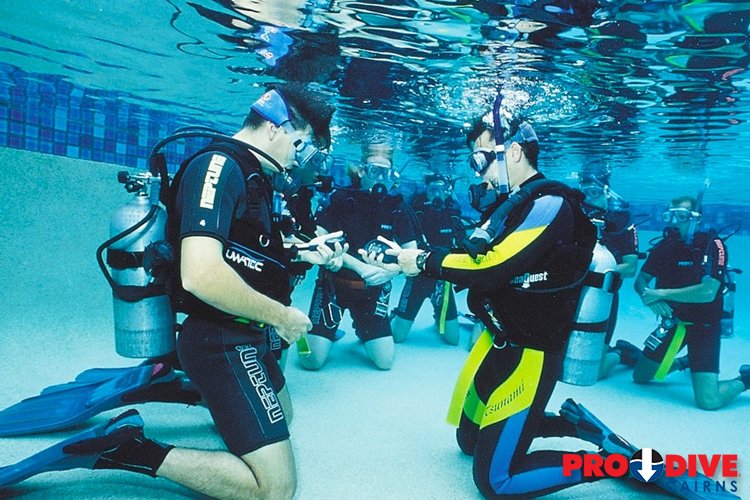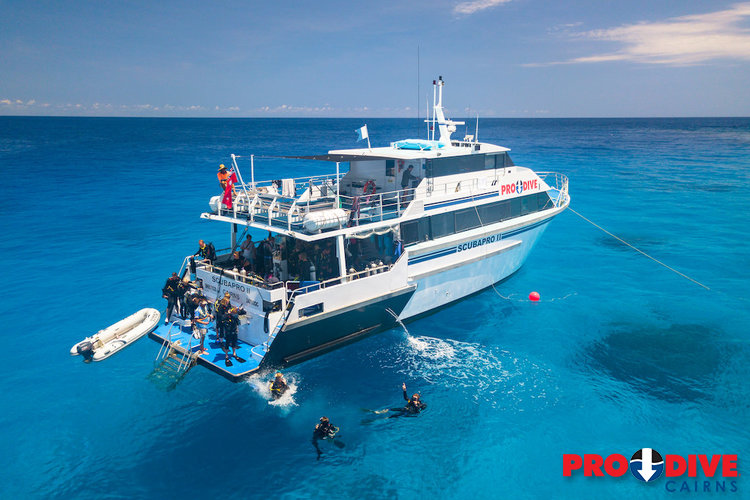 You will spend two-days at our modern, purpose-built diver training centre learning the theory and underwater skills of diving. PADI referral paperwork will be issued at the end of day two, confirming the completion of your pool and theory training. The instructor who completes the remainder of the PADI Open Water training will require this referral paperwork.
You are strongly advised to pre-book your course as availability may be limited. You can pre-book and confirm your place on a course by booking online, emailing or calling us.
Daily accommodation transfers are included and can be booked in advance. However, if you are unsure of your accommodation details, you can contact us on arrival in Cairns.
---
Your safety and comfort is our number one priority. Please let our experienced instructors know if you are worried, stressed or not feeling well at any point.

Before commencing your dive course, you are required to complete the self-assessment Entry Level Student Diver Medical Declaration. A positive response to any question indicates there is a pre-existing condition which may affect your safety while diving and you must consult a medical practitioner, preferably with experience in diving medicine, to obtain a dive medical certificate that states you are medically fit to dive.

To obtain a copy of the Entry Level Student Diver Medical Declaration, please click here. The medical must be completed within 90 days of starting your dive course.

The minimum age to learn to dive in Queensland is 10. There is no maximum age.

It is a dive course requirement that you be able to swim 200 metres or snorkel 300 metres and tread water/float for 10 minutes.
You can cancel your program for any reason at any time up to 48 hours before commencement and receive a full refund of all money paid to Pro Dive Cairns. There is no refund for any reason after this time. If you plan to book through a travel agent, please ask if they have any cancellation fees. We recommend that all customers have travel insurance.
The number of dives may vary subject to weather and/or other unforeseen circumstances.
---
Tripadvisor
Reviews
4.5
Excellent! (Based on 850+ Reviews)
---
- Reviewed 23 June 2019 -
Bec S
Sydney, Australia
Excellent
I did the 5 day open water certification, including a 3 day liveaboard. The course was excellent (thanks Niki) and the staff on the boat were also top notch! Thanks Martha for the great food!
Read full review
- Reviewed 6 June 2018 -
Gwayam T

Highly recommend
Hey guys, just got home from fnq and did the 26/5 departure. As most of my diving has been done in forgein countries I didn't know what to expect from a bg operator in Queensland but safe to say probably the most comfortable, safe and...
Read full review
- Reviewed 18 July 2019 -
Angie D
Auckland, Auckland, New Zealand
Fantastic experience!
What a great holiday! Our teens have just done the 5 day open water and my husband and I snorkelled while they did their dives on the 3 day live aboard. The crew were fantastic...lots of fun and very safety conscious. Thanks for helping us...
Read full review