9 dives
Dive Insurance
Transfers
All Dive equipment
Double or twin share
All meals
Free WiFi *

PADI
Learn to dive

On the great barrier reef

Thinking about taking the plunge and becoming a certified scuba diver? Our five-day PADI Open Water course is the most popular way to combine the adventure of learning to dive with the excitement of exploring the spectacular beauty of The Great Barrier Reef. With warm water, minimal current and great visibility year round, The Great Barrier Reef is the best place on Earth to learn how to dive.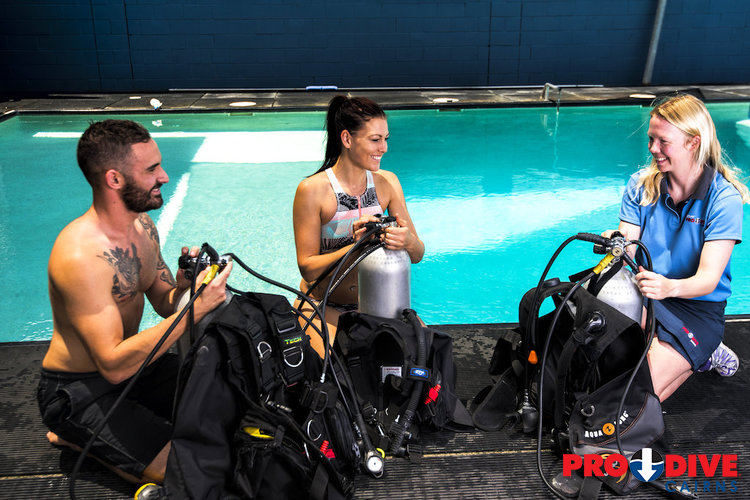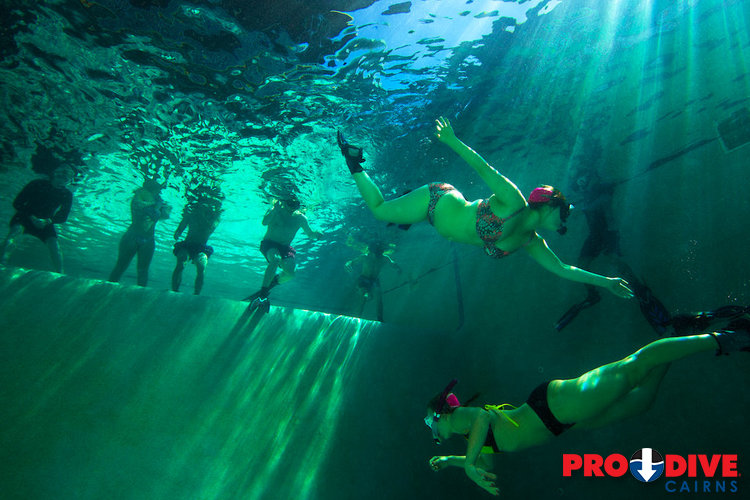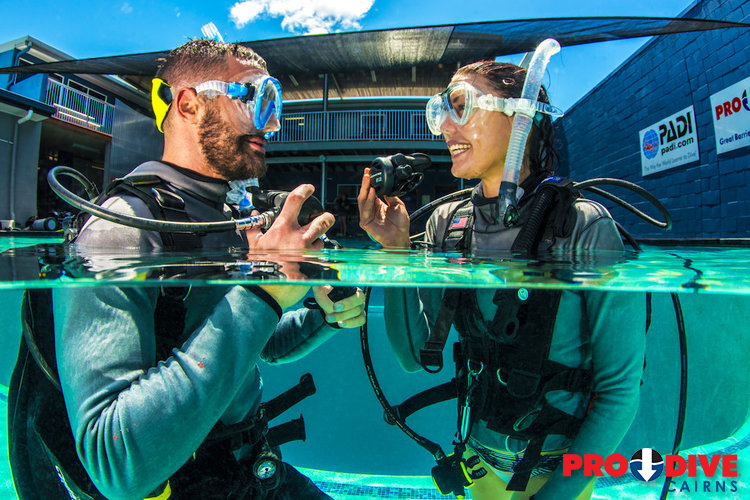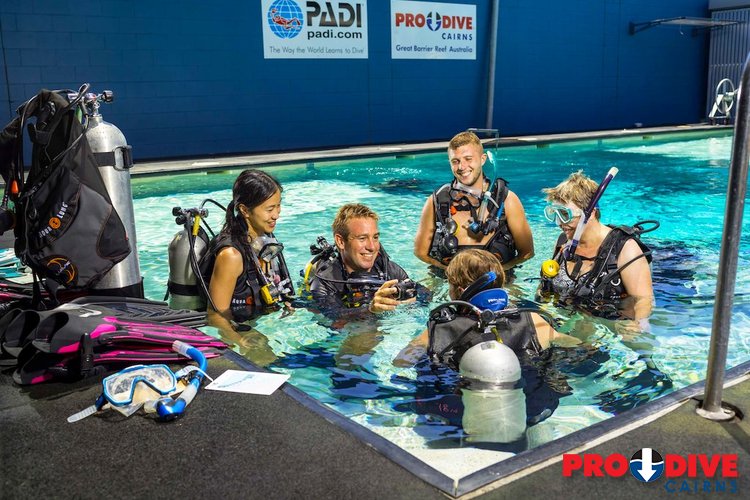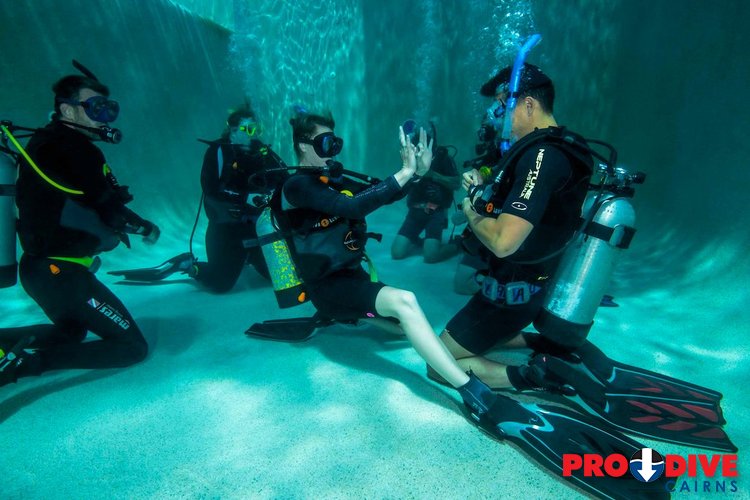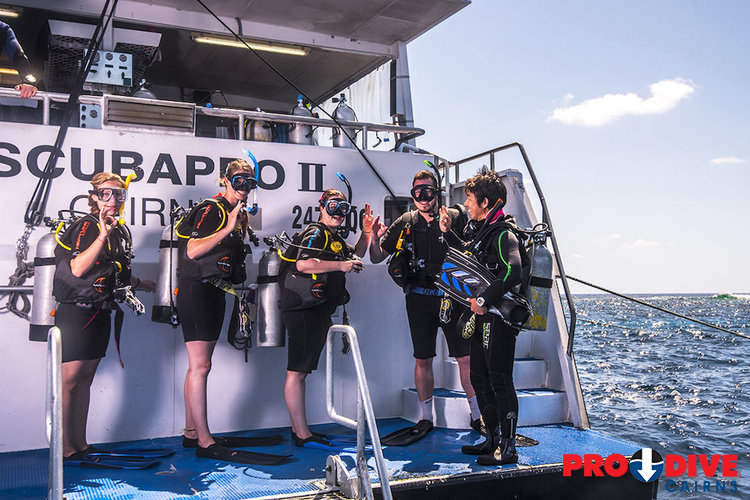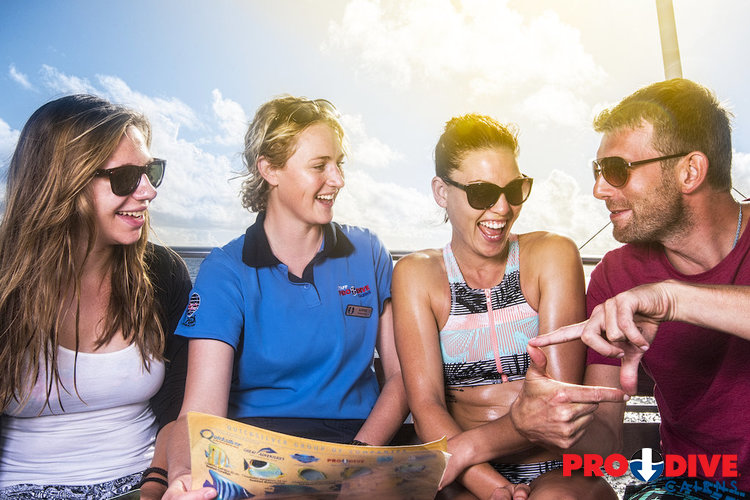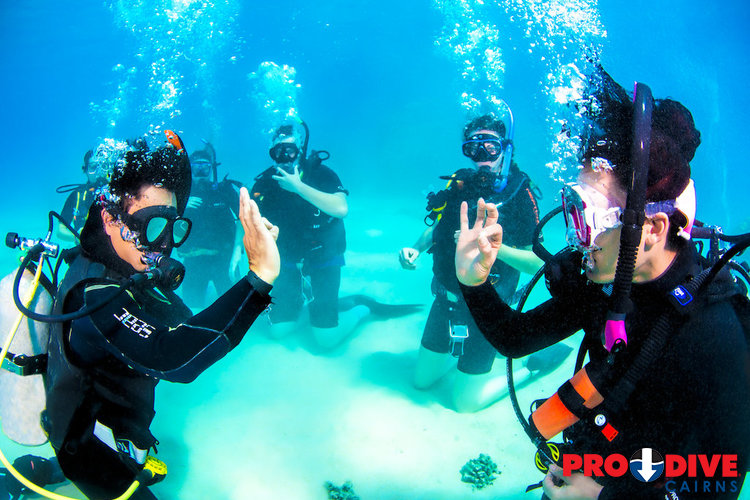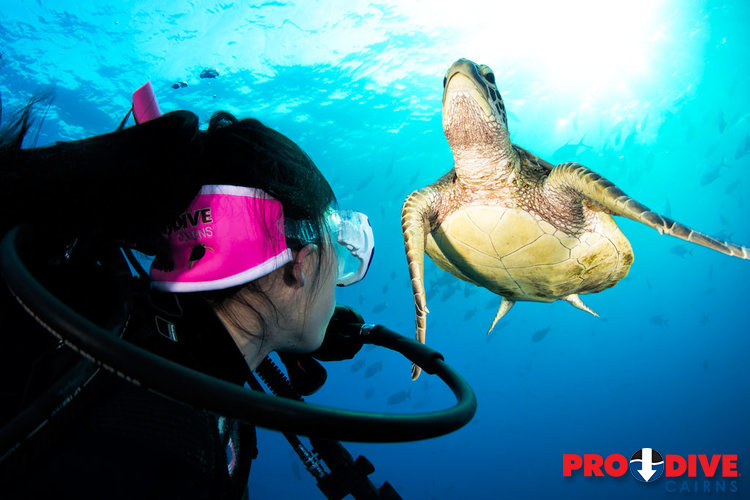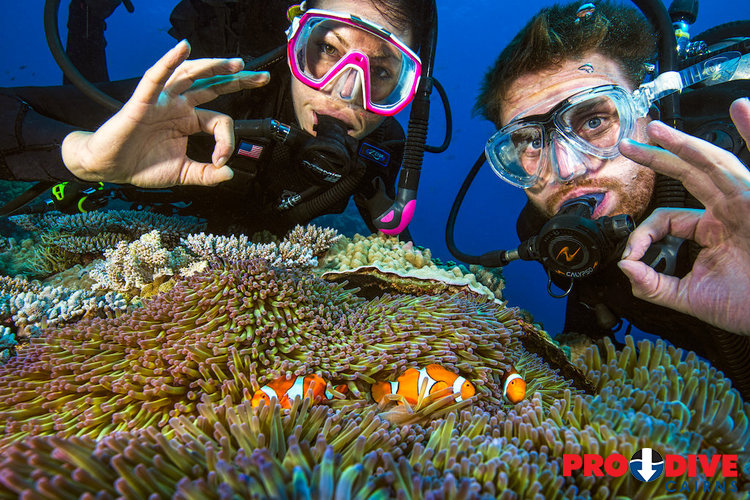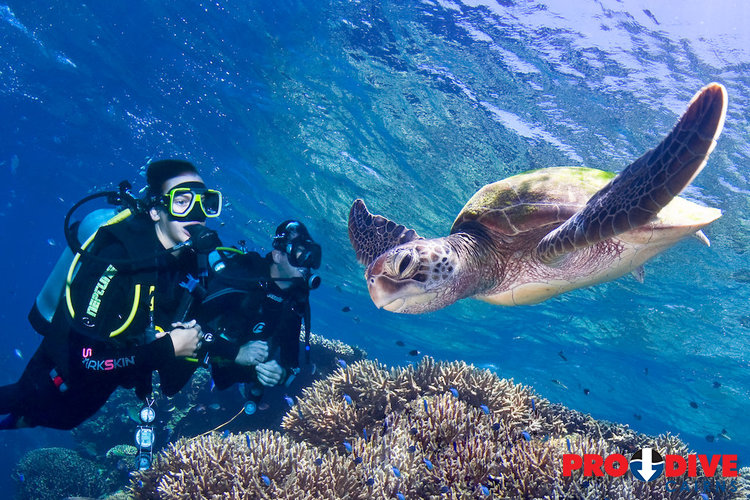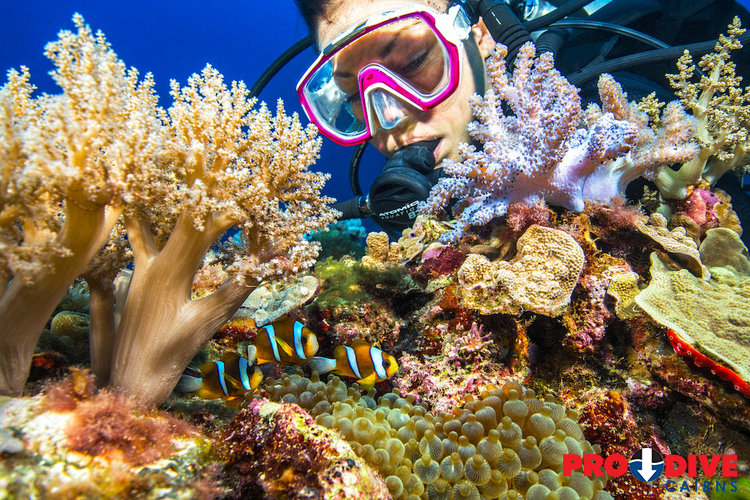 The five-day course consists of two parts:
Two-days in pool and classroom training in Cairns.
Three-days and two-nights on an Outer Great Barrier Reef liveaboard trip.

The first two days of the course are spent at our five-star PADI training centre where you will learn dive theory in air-conditioned classrooms and basic skills of scuba diving in the pool. Centrally located in Cairns city, our modern training centre features the deepest four-metre diver training pools in the region, ensuring a professional and safe learning environment. Then it's time to head out to The Great Barrier Reef for a three-day, two-night liveaboard adventure to become a certified diver!
Once on The Great Barrier Reef, you will have the opportunity to participate in up to nine dives. The first four dives are training dives, which will complete your PADI Open Water Certification. After these are completed, you can enjoy five recreational dives, one of which is an exciting night dive guided by your dive instructor. This is a highly personalised certification course and you'll have the same instructor for the entire duration.
Pro Dive Cairns has access to a variety of diving and snorkelling experiences across 19 exclusive Outer Reef dive sites over four magnificent reefs: Flynn, Thetford, Milln and Pellowe Reefs. Diving at different times throughout the day, you will be able to encounter an amazing diversity of marine life including giant clams, majestic sea turtles, graceful stingrays, reef sharks, an incredible variety of tropical fish and spectacular coral formations, with consistent underwater visibility. Night diving will introduce a whole new dimension of nocturnal sea-life.
Between dives, relax in comfort on board one of our three premium Scubapro dive boats. These purpose-built liveaboard dive vessels feature air-conditioned twin or double cabins, spacious decks, WiFi, catered meals, and all the comforts of home. With small passenger numbers and close crew-to-guest ratios, a high-quality, personalised experience with dedicated attention from our specialist staff is ensured at all times.

Starting in Cairns every day except Sunday, this five-day open water course offers a truly memorable and exciting way to become a certified scuba diver while having the opportunity to explore the magnificent World Heritage Great Barrier Reef environment.

This course is a nationally recognised training program and is delivered on behalf of PADI Asia Pacific.
(Open Water RTO No.6729)
---
WHY CHOOSE PRO DIVE CAIRNS?
Purpose built, PADI Five Star Dive and Career Development Centre
All dive crew are fully qualified PADI instructors. You will be diving with a passionate team of experienced professionals, ensuring the quality of your experience and your safety
Our boats carry a maximum of 32 passengers and six crew, providing you with a more personal experience
We provide a true liveaboard experience with our boats departing from and returning to Cairns for every three-day, two-night trip, with no boat to boat passenger transfers
Access to 19 high-quality dive sites ensuring a diverse range of reef environments and dives
Pro Dive Cairns is a high standard operator with Advanced Ecotourism Certification, committed to the long-term conservation of The Great Barrier Reef
Pro Dive Cairns has one of the highest safety standards in the world. With safety the number one priority, there is no safer place to learn to dive dive in the world
Important Health and Safety Information:
Prior to commencing your dive course, you are required to complete the self-assessment Student Diver Medical Declaration. A positive response to any questions indicates there is a pre-existing condition which may affect your safety while diving and you must consult a medical practitioner, preferably with experience in diving medicine, to obtain a dive medical certificate that states you are medically fit to dive. Medical must be complete within 90 days of starting your dive course. To obtain a copy of the form Click Here
---
Tips
Ask plenty of questions, our instructors are keen to help you gain your confidence as a diver
Let us know if anything is making you uncomfortable e.g. straps too tight
Drink lots of water and stay hydrated
Don't give up and stay positive! If you are having problems, you are not alone and we will help you
Course
Schedule
Please note: pick up times will vary depending on location so please check your pick up time with our office. Please bring the travel voucher from your travel agent and/or course fees, your dive medical if required, cash for lunch, passport or Australia driver's licence, swimwear and a towel.
Additional
Information
Below is some additional information that might come in handy
---