10 dives
Dive Insurance
Transfers
All Dive equipment
Double or twin share
All meals
Free Wifi

PADI
three days exploring the great barrier reef & searching for minke encounters.
Explore the Great Barrier Reef with a high chance of a Minke encounter!
For a limited time only (everyTuesday from 30th May with last trip Tuesday 01 August 2023) Pro Dive Cairns is offering special three-day, three-night Minke encounter liveaboards to the Great Barrier Reef. Traveling to the Minke hotspots on the ribbon reefs off Port Douglas and Cooktown, this liveaboard trip is perfect for the diver looking for that next level of marine life encounter.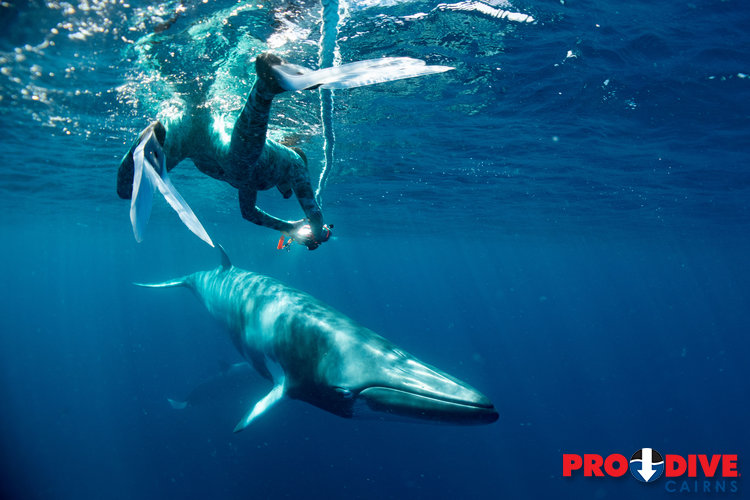 Photo by Brett Lobwein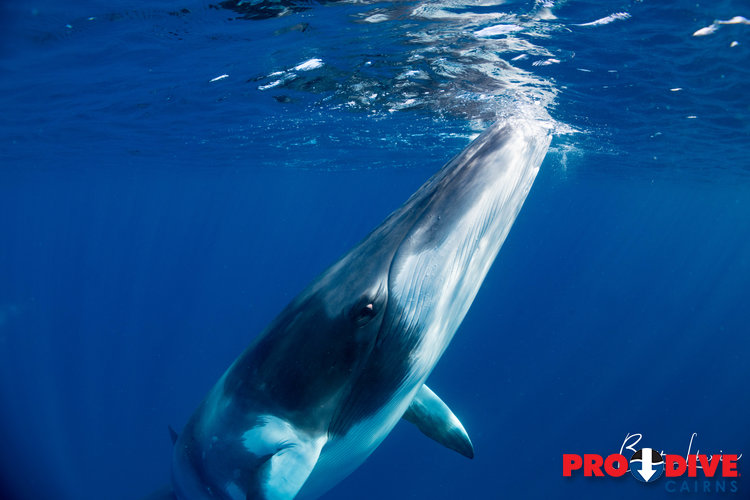 Photo by Brett Lobwein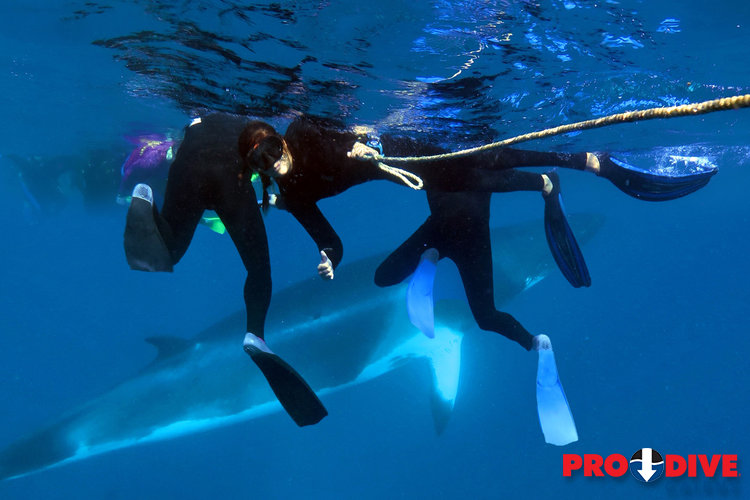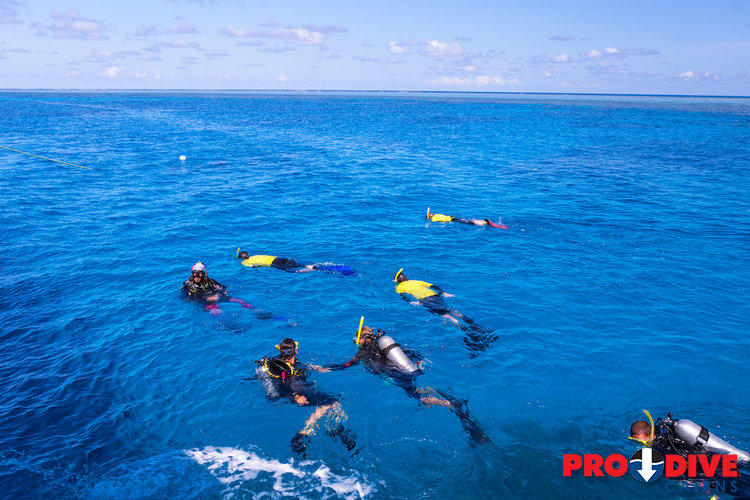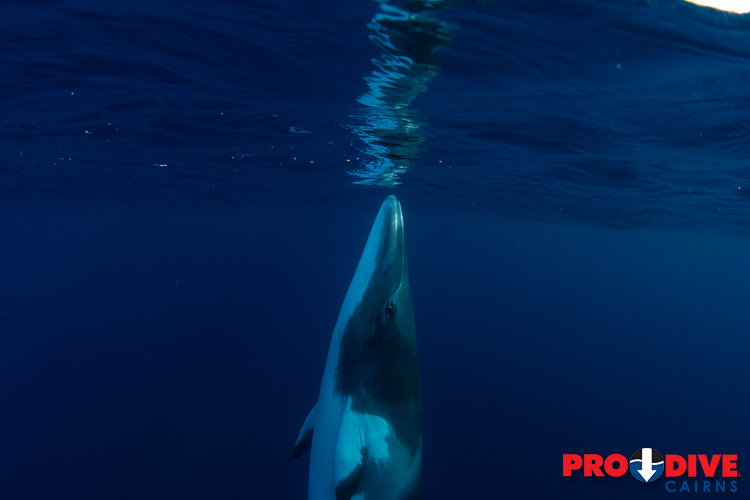 Photo by Brett Lobwein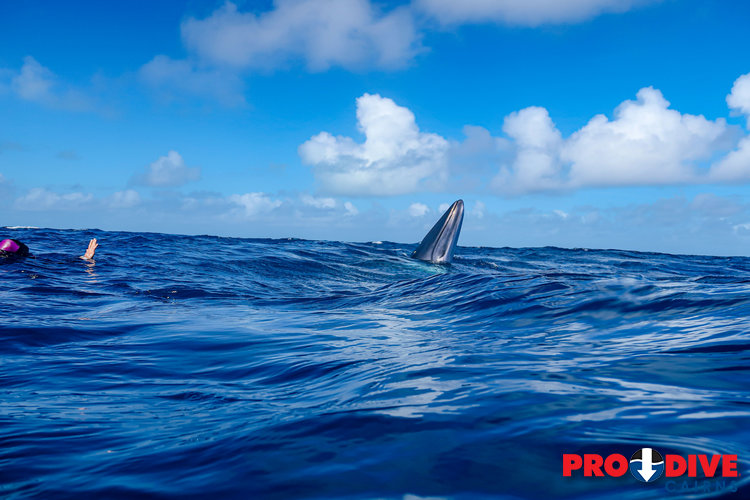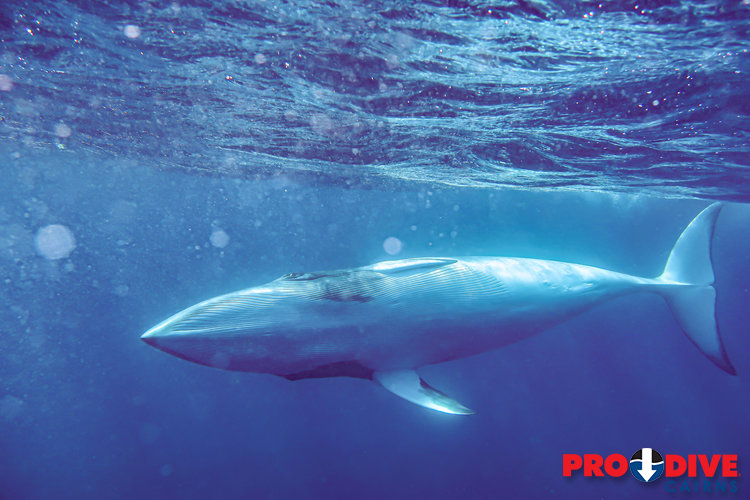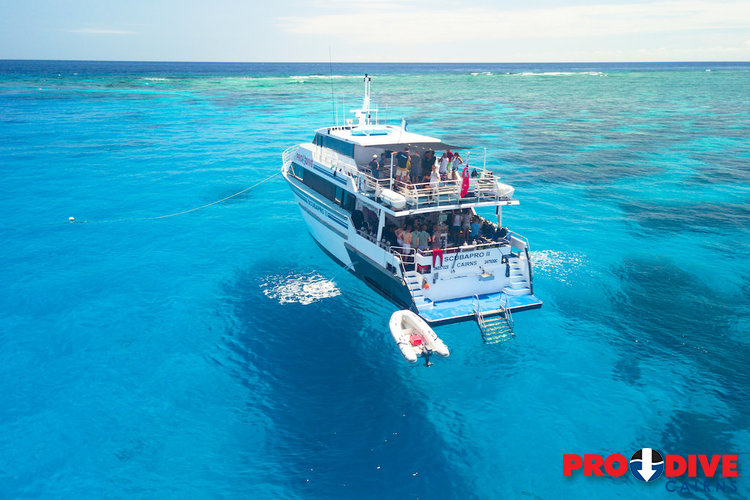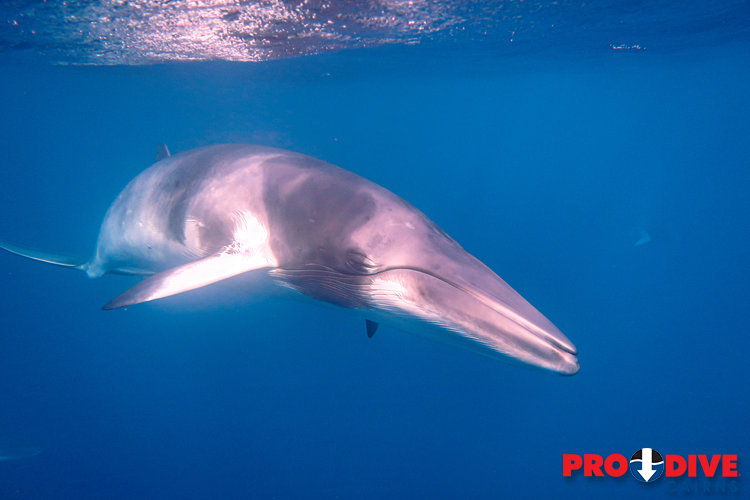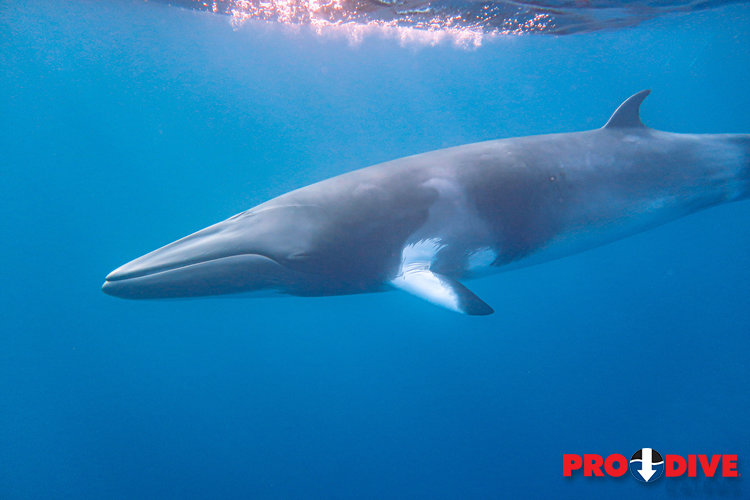 While Minke's operate on their own schedule and no encounter can ever be guaranteed, the liveaboard format allows for multiple sites popular with migrating Minkes, so encounters are highly likely. If Minkes are encountered at a dive site, divers will have the option to complete one of their up to 10 dives or snorkel with the Minke whales.
All this while still visiting a variety of outer Great Barrier Reef dive locations, giving you the chance to explore the very best of this Natural Wonder of the World. Along with Minke hotspots, you will visit a variety of outer Great Barrier Reef locations, all selected for their extravagance of marine life and excellent visibility.
Between dives, relax in comfort onboard one of our three premium Scubapro dive boats; these purpose-built liveaboard dive vessels; these feature air-conditioned twin or double cabins, spacious decks, WiFi, catered meals, and the comforts of home. With small passenger numbers and close crew-to-guest ratios, a high-quality, personalised experience from our dedicated staff is ensured at all times.
Departing Cairns every Tuesday from 30 May until 1 August 2023, this three-day, three-night liveaboard trip offers a truly memorable and exciting way to fully immerse yourself and experience our magnificent World Heritage Great Barrier Reef environment.
Please Note: some medical conditions may prevent you diving and you will be required to complete a waiver and medical statement prior to the trip. If you have recently/continue to suffer from an illness or condition that may affect your dive fitness, or currently taking any prescription medication, you will need to consult a doctor for a 'fit to dive' medical certificate.
---

WHY CHOOSE PRO DIVE CAIRNS?
Purpose built, PADI Five Star Dive and Career Development Centre
All dive crew are fully qualified PADI instructors. You will be diving with a passionate team of experienced professionals, ensuring the quality of your experience and your safety
Our boats carry a maximum of 28 passengers and six crew, providing you with a more personal experience
We provide a true liveaboard experience with our boats departing from and returning to Cairns for every three-day, two-night trip, with no boat to boat passenger transfers
Access to 19 high-quality dive sites ensuring a diverse range of reef environments and dives
Pro Dive Cairns is a high standard operator with Advanced Ecotourism Certification, committed to the long-term conservation of The Great Barrier Reef
Pro Dive Cairns has one of the highest safety standards in the world. With safety the number one priority, there is no safer place to dive in the world
---
Optional Upgrades
and Additional Courses
Additional certification courses available for completion during the liveaboard (additional cost):
PADI Advanced Open water Course

Offered in conjunction with the liveaboard trip, this course is the next step in your dive training; designed to expand your diving skills, knowledge and to give the inexperienced certified diver added confidence in their diving.
The PADI Enriched Air Course add on available.
+$195
Per person
Optional Upgrade
---
Tour
Itinerary
We recommend that you visit our retail shop located on the corner of Grafton and Shields streets the night before your trip to arrange the diving/snorkelling equipment, ensure the necessary paperwork is in order and to ensure your certification details are correct. The shop is open Monday - Wednesday: 12.00am - 6.00pm, Thursday - Friday: 9.00am - 6.00pm and Saturday: 12.00am - 6.00pm.
Please note, the below itinerary is a guide only, and the order of sites may change. The skipper will always adapt the plan to the prevailing weather, tides and currents.
---
Tripadvisor
Reviews
4.5
Excellent! (Based on 1,090+ Reviews)
---
- Reviewed 13 July 2022 -
marco007polo

Once of a lifetime experience
Once of a lifetime experience scuba diving on the Great Barrier Reef! Seamless booking experience and pre trip planning and communication were great. We booked a 3 day/2night liveaboard and did our open water certification on the trip (we did the pool/classroom portion previously in the US). The boat was spacious and we were very well fed (thanks to Sam for providing great meals throughout the entire journey!). Got our open water certification with our instructor Lisa who was patient with us and provided great feedback throughout the trip. We felt safe on all the dives (we did 8 in total) and got informative pre dive briefings from our dive master Kevin who was personable and friendly and did a great job keeping us on schedule to see the most amount of areas and diving spots but also safe. Saw beautiful reefs and landscapes! Would highly recommend to anyone wanting to visit Cairns/Great Barrier Reef!
Read full review
- Reviewed 14 November 2022 -
Eric C

Incredible 5 day diving experience
Our diving instructor Kevin Boudier was absolutely amazing. Humorous, friendly, caring and extremely knowledgeable in his field. He would teach us all the skills necessary for diving in great detail and correct every one of our mistakes so that we knew where we had gone wrong. He would also praise us each time we performed the skills correctly, which gives us immense confidence as diving newbies. Kevin is also very responsible, in the sense that he checks on his students once every 5-10 seconds in the ocean to ensure everything is going smoothly and that no one was struggling underwater. This gave us a great amount of assurance, and confidence in our diving skills. Kevin's lessons are not like the typical university lectures - you can never fall asleep in his classes. Big big thank you to instructor Kevin Boudier, and I would highly recommend Pro Dives to anyone who wants to explore sea life!!!!
Read full review
- Reviewed 16 November 2022 -
Frederik N

Fantastic
Excellent Open Water course. My instructor Kevin was more patient and funny than you can in any way expect and the 5 days course is a very cheap way to get both the training and a lot of time on the Great Barrier Reef
Read full review