6 dives
Transfers Day 1 & 2
Dive equipment

Hot Showers
Lunch Day 3 & 4

AC Cabins/Classrooms

PADI
Learn to dive four day certification
Thinking about taking the plunge and becoming a certified scuba diver but you're short on time or unable to take part in our popular five-day course with a liveaboard trip, this four-day course is a great alternative. You will complete academic and practical training at our PADI Five Star Dive and Career Development Centre, with ocean training dives conducted during two single day dive trips to The Great Barrier Reef. With warm waters, minimal current and great visibility year round, The Great Barrier Reef is the best place on Earth to learn how to dive.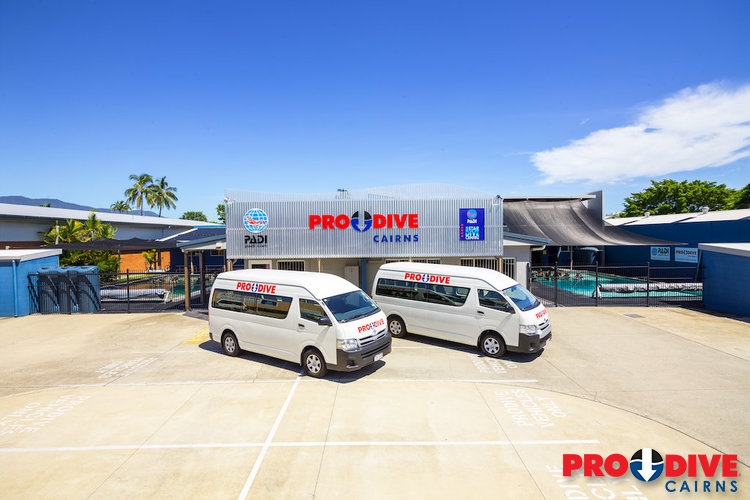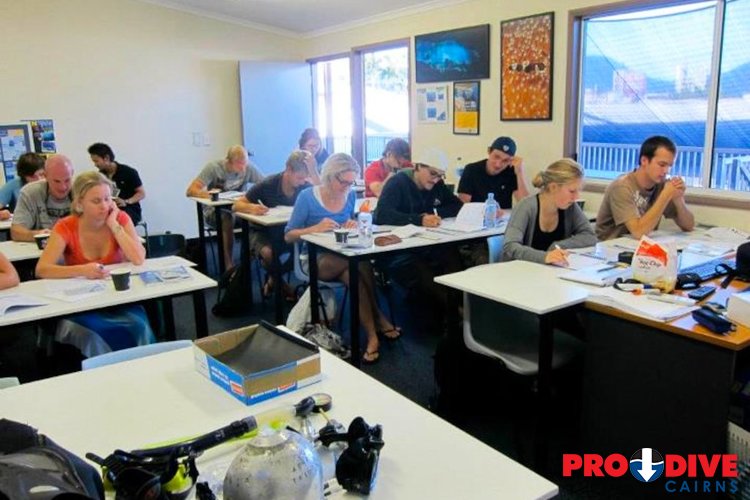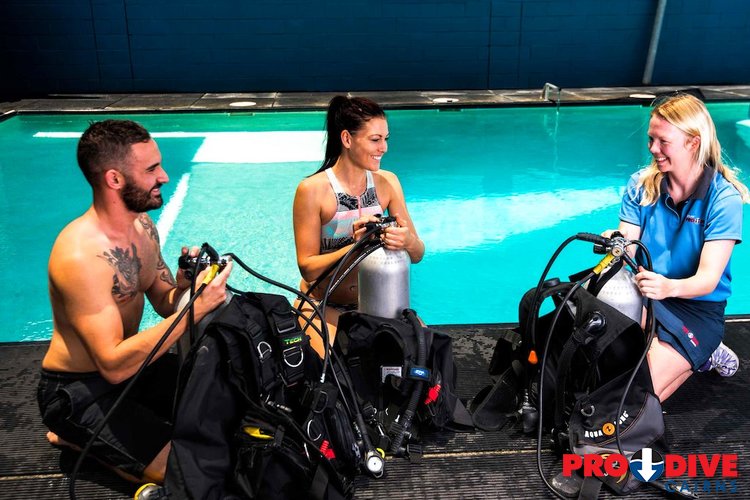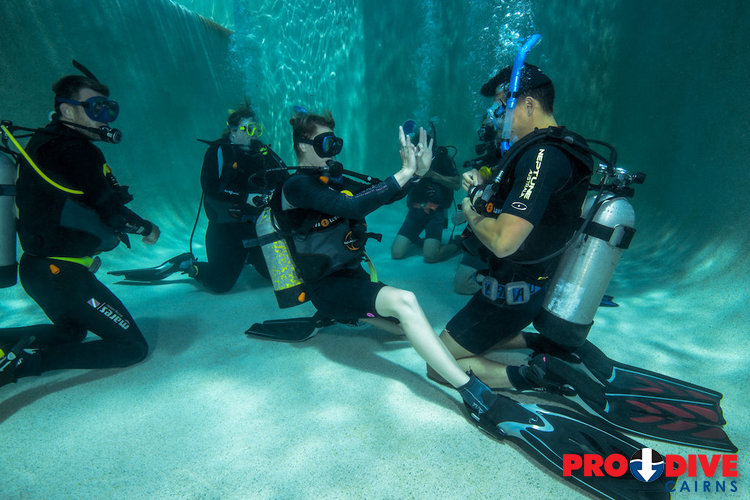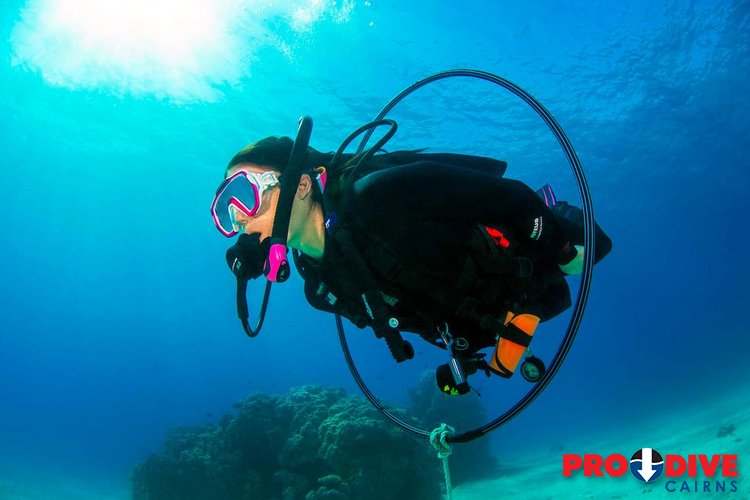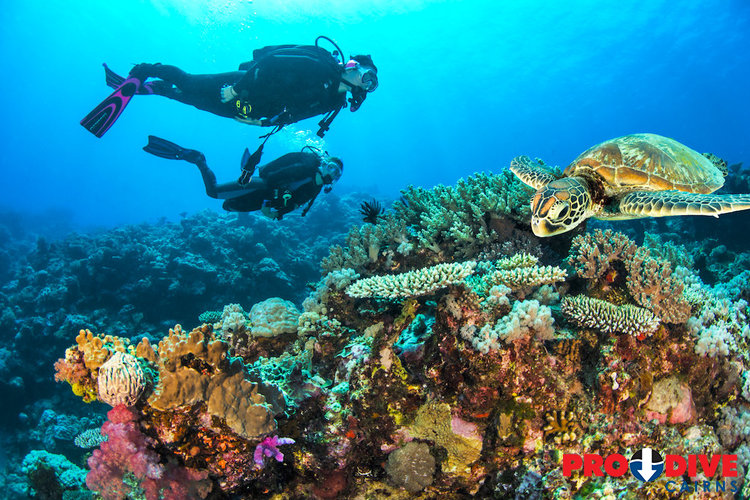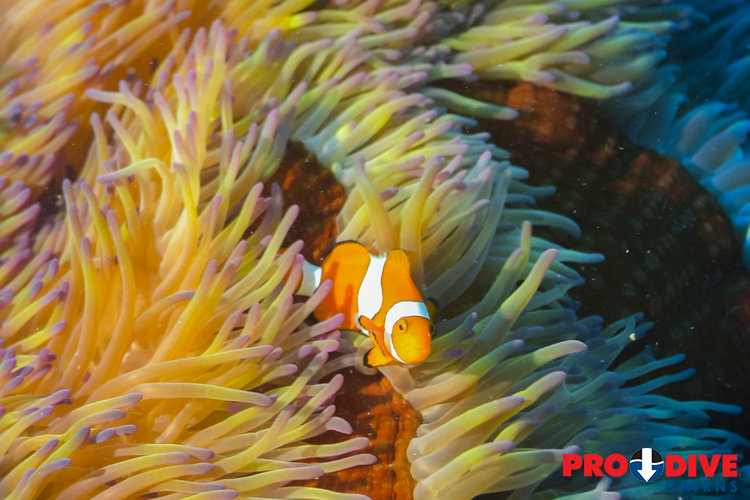 This land based learn to dive course operates in conjunction with TUSA Dive's day boat operation and runs for four days. You will spend the first two days at our purpose-built diver training facility, learning theory and diving in our heated four-metre deep training pool. The following two days will be spent on the reef, performing four ocean training dives and two pleasure dives onboard TUSA Dive's fast, modern catamaran, returning each night to Cairns and your regular accommodation.
Note: This program is a product of joint operations of two different companies, therefore you will be working with different instructors throughout the course and will be with a different group of people for the ocean training portion of the course. TUSA dive is a separate company to Pro Dive Cairns.
---
WHY CHOOSE PRO DIVE CAIRNS?
Purpose built, PADI Five Star Diveand Career Development Centre
You'll be taught by fully qualified PADI instructors, a passionate team of experienced people, ensuring your safety and the quality of your certification.
The dive industry in Australia is heavily regulated, with safety the number one priority. There is no safer place to learn to dive in the world.
---
Important Health and Safety Information:
Before commencing your dive course, you are required to complete the self-assessment Entry Level Student Diver Medical Declaration. A positive response to any question indicates there is a pre-existing condition which may affect your safety while diving and you must consult a medical practitioner, preferably with experience in diving medicine, to obtain a dive medical certificate that states you are medically fit to dive.
To obtain a copy of the Entry Level Student Diver Medical Declaration, please click here. The medical must be completed within 90 days of starting your dive course.
---
Tips
Ask plenty of questions, our instructors are keen to help you gain your confidence as a diver
Let us know if anything is making you uncomfortable e.g. straps too tight
Drink lots of water and stay hydrated
Don't give up and stay positive! If you are having problems, you are not alone and we will help you
Course
Schedule
Please Note: Pick up times will vary depending on location so please check your pick up time with our office. Please bring travel voucher and/or course fees, your dive medical if required, swimwear and a towel.
Additional
Information
Below is some additional information that might come handy, fluff fluff text
---
Tripadvisor
Reviews
4.5
Excellent! (Based on 740+ Reviews)
---
- Reviewed 9 October 2017 -
320ralphs

Loved it as much as the people who brought it
You cannot afford to do any mistake if you provide such trips - and Pro Dive didn't. Captain Josh, entertaining and informative Marc, kitchen master Chloe, charming and competent Sophia, surrounded by patient instructors Jesper and Hampus didn't fail on that. The divers on our...
Read full review
- Reviewed 2 May 2017 -
Branton T

Learn to Dive/ Liveaboard
I am a uni student on exchange in Australia and diving the Great Barrier Reef was a must do for me while here. Pro Dive Cairns made that possible by providing me the opportunity to learn how to dive while on a liveaboard trip. They...
Read full review
- Reviewed 18 March 2018 -
Stephanie G
Chicago, Illinois
Great Trip! Liveaboard was a True Highlight of Our Trip!
My husband and I went on a 3 day 2 night liveaboard with Pro Dive. We were extremely happy with the experience and loved every moment of our trip. We were impressed by the dive sites and support by the dive instructors along with the...
Read full review